Senior Planner
Location:

Werribee, Victoria, Australia
Posted:

2018-12-06
Advertiser:

Wyndham City Council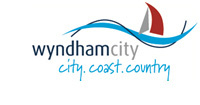 Implement and administer planning responsibilities pursuant to the Wyndham Planning Scheme and relevant legislation
Werribee location
Ongoing role, salary from $87,014 plus super and RDO
Who are we?
We are Wyndham, one of Australia's fastest growing and most diverse cities.
We are hard at work designing the precincts, building the infrastructure, developing the policies and delivering the programs that will ensure Wyndham is prepared to welcome over 200,000 new residents to the region by 2040.
Be part of something more.
About the role
Reporting to the Coordinator Urban Transformation, the Senior Planner will provide specialist advice, recommendations and written submissions to internal and external stakeholders relating to the Wyndham Planning Scheme and its successors.
What you'll deliver:
Help to review and evaluate, planning scheme amendments and precinct structure plans
Provide planning advice and recommendations relating to the strategic planning process
Assist with tendering process for strategic projects
Assist with Council representation at Panel Hearings
Liaison with the general public, other Departments and officers
What you'll bring:
Tertiary qualification with substantial town planning experience
Exceptional communications skills
Technical and professional knowledge of planning legislation, urban design, planning reforms and processes within Victoria
Positive, proactive and flexible attitude
Why join us?
It's an exciting time to join Wyndham. We are transforming into an agile, resilient and customer-centric organisation and the opportunities to grow with us are endless.
Our people are our greatest and most valued asset, which is why we are focused on building a constructive culture that empowers them to do their best work. Flexibility is built into our DNA and we are committed to creating an inclusive workplace that supports a diverse workforce.
Some of our benefits include:
Unrivalled growth potential and development opportunities
Real opportunities to help shape the future of Melbourne's west
A day off to volunteer and give back to your own community
Health and wellbeing initiatives and access to discounted private health insurance
So, are you ready for something more?
How to apply
For a confidential discussion, please contact Mark Marsden, on (03) 8734 5443.
Applications will be accepted until midnight Sunday 16 December 2018.
For a copy of the position description and to apply, please visit our website: www.wyndham.vic.gov.au.
Please note:- Interviews will be conducted on 21 January 2019
Wyndham City Council is proud to be an equal opportunity employer, committed to creating safe and inclusive environments where everyone can grow and succeed.