Senior Urban Planner
Location:

Werribee, Victoria, Australia
Posted:

2019-08-09
Advertiser:

Wyndham City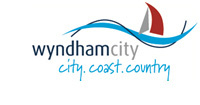 Make a real impact working for the fastest growing municipality in Victoria.
Permanent full-time role with flexible hours available, Werribee-based.
Salary from $89,015.53 plus super and a fortnightly RDO.
We are Wyndham, one of Australia's fastest growing and most diverse cities.
Our people are hard at work designing the precincts, building the infrastructure, developing the policies and delivering the programs that will ensure the City is prepared to welcome over 200,000 new residents by 2040.
Shape new possibilities. Be part of something more.
A bit about the role
As a Senior Urban Planner, you will work in an outcome-focused team to drive the strategic planning framework of key projects within Wyndham.
Your key responsibilities will include delivering policy initiatives and reviews, engaging with the community to identify opportunities, and collaborating with process improvement to strengthen the relationship between strategic and statutory activities that drive our planning projects.
What you'll deliver
Specialist advice and assistance in a range of projects within the council, including activity centres, employment and liveability.
Recommendations for a range of planning issues consequential to growth areas, aiming at delivering liveable and strong communities.
Stakeholder consultation and relationship management with landowners and government agencies, to work through issues and negotiate positive outcomes.
Ongoing support and relationship building activities across multi-disciplinary teams, bringing people together to deliver projects.
What you'll bring
3+ years' experience in Strategic Planning and/or Policy Development.
A strong project management foundation and the ability to look in depth into issues.
The ability to build strong relationships with internal and external stakeholders.
A passion for making a difference to growth areas, coupled with a proactive approach.
A research/policy background will be highly regarded.
Be part of something more
Take a look at our job opportunities and you may be surprised at what you discover: a future-focused culture, a sense of purpose and possibility, and real opportunities to strengthen our diverse community. It all adds up to make Wyndham a great place to work.
Our people are our most valued asset. We are focused on building a culture that empowers every person to do their best work. Flexibility is built right into our DNA and we are committed to cultivating an inclusive workplace that celebrates a diverse workforce. Ask us how this role can be worked.
So, are you ready to shape new possibilities?
What's next?
If you think this role might be for you, we want to hear from you. Please apply by following the links and sending us a cover letter and your resume. We do not require any selection criteria to be addressed.
To find out more about the role, please contact Claire Bickerstaff - Coordinator Urban Transformation on (03) 9742 0911.
Applications will be accepted until 11:59pm Sunday 25th August 2019.
We are a proud equal opportunity employer. We encourage people from all walks of life to apply for our job opportunities. Our commitment is to provide safe and inclusive environments where everyone can grow and succeed.